In the big wide ocean of sewing/crafting blogs in which I have recently immersed myself, I came across a challenge. I should say, I've come across many challenges, some that require you to pledge not to buy new clothing, only allowing you to repurpose, refashion, sew from scratch and/or buy used.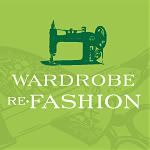 Someday I hope to be able to do something like that, but I'm not necessarily at that point just yet. I've yet to tackle buttonholes and zippers, which tend to be somewhat essential in wearable garments (especially pants - although I wish it was acceptable, I don't think I could wear elastic-wasted pants every day!)
So, when I came across this challenge, I thought it's worth a try!
2010 List of Challenges:
Janurary- somthing for me
Feburary- Something in Knit fabric
March- a softie! (means a stuffed animal, etc)
April- something lined (eeek! that scares me!)
May- enclosed zip (hope to have learned this by May!)
June- something self designed or drafted
July- somthing with pleats
August- hand embroidery/ smocking
September- bag
October- refashioned (visit an op shop and create something new)
November- Christmas tree (??? don't quite understand this... a real tree?!? :)
December- sharpen your skills (my choice of what I feel I need to practice on)
The beauty of the challenge is that you sign up each month if you are able to participate. So, if you're anticipating a very busy month, or don't feel the need to, say, make a softie in March, you don't have to! I'm excited about this month, to make something for me! Will it be a shirt, a skirt.... it's a mystery! I'll keep you posted..... :)